About Us

To celebrate, comfort, console or cheer…
Nostalgia Flowers & Gifts has the perfect arrangement for every occasion!

We're a local San Diego, California florist delivering courteous and professional service, as well as the highest quality floral and gift items around. Let our experienced designers customize a floral arrangement that suits your special occasion, as well as your budget and the particular style you're seeking!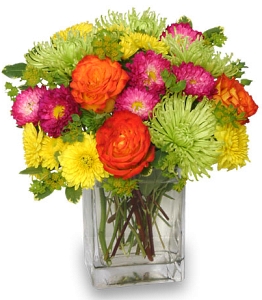 Classic & Traditional ~ High-Style & Trendy ~ Soft & Romantic ~ Unusual & Offbeat
When it's time to shop for a gift for any occasion... call or stop by our shop on Market Street in San Diego. We accept all major credit cards.
Baby Gifts
Candy/Chocolate
Gifts
Greeting Cards
Home Decor
Scented Candles
Stuffed Animals
Balloon Bouquets
Gift Baskets
Fruit Baskets
When it's time to send funeral flowers... When this difficult time comes, call us and we'll deliver your choice of flowers or live plants that show your support to the grieving family and celebrate the life of the deceased. We also offer daily delivery service to all local funeral homes and hospitals for your convenience.

When planning a wedding, party, or any special gathering, large or small... it's sure to be a "blooming success" with bouquets and floral decor from Nostalgia Flowers & Gifts! Call (619) 696-6208 to schedule a consultation and let our design experts help you plan an unforgettable event!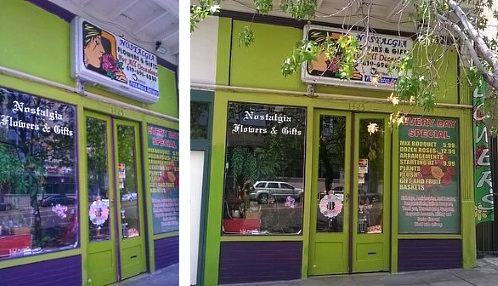 Call or visit us today! We look forward to meeting you! Thank you for visiting our website...convenient online order entry allows you to send flowers around the clock!